Pêpê Rapazote is a Portuguese born Actor known for Narcos, Shameless, Blood Ties, Amicci per la Pelle, and Pai à Força. After working as an Architect for a few years he decided acting would become his "new trade". He speaks five languages and worked in countries such as Portugal, Spain, Colombia, France, Italy and the US.
Portugal's Pepe Rapazote Toplines Argentine Leonardo Brzezicki's 'Almost in Love' (EXCLUSIVE)
Portuguese actor Pêpê Rapazote ("Narcos," "Shameless") is toplining Argentine helmer-scribe Leonardo Brzezicki's second feature, "Almost in Love."
Pêpê Rapazote in "La Pequeña Suiza"
Pêpê Rapazote is currently shooting the feature film 'La Pequeña Suiza' in País Vasco, Spain. Directed by Kepa Sojo and produced by Kiko Martinez, the cast also includes names like Maggie Civantos, Jon Plazaola, Ingrid García-Jonsson, Secun de la Rosa, and Enrique Villén.
Pepe Rapazote at the Sitges Film Festival
After the premiere of his latest movie "Operation Finale," on Netflix , Pêpê Rapazote is already cooking a new project. The actor is currently in Barcelona at the Sitges Film Festival, one of the most important international festivals of fantastic cinema.
Pêpê Rapazote - Supporting the Portuguese Football Team
The Portuguese Football Federation launched a campaign to support the National team. Under the name "Conquer the Dream" it intends to motivate the whole country in helping the team to achieve the dream of conquering the World Cup 2018 through the examples of 11 Portuguese who have conquered their dream overseas.
As Carlos Fuldner in "Operation Finale"
EXCLUSIVE: Ohad Knoller, Greg Hill, Torben Liebrecht (X Company), Mike Hernandez, Greta Scacchi (Brideshead Visited) and Pêpê Rapazote (Netflix's Narcos) have joined the cast of MGM's thriller Operation Finale, which is currently filming in Argentina. Chris Weitz (A Better Life) is directing the project from a script by Matthew Orton.
Narcos 3rd Season
It is one of the most popular Netflix series. Narcos is a series, based on real facts, that unfolds around the life of one of the greatest traffickers of History. And if the first series had great success, here, the second season has everything to be even more popular. Pêpê Rapazote, actor with immense roles in novels and films, plays one of the main characters of the series.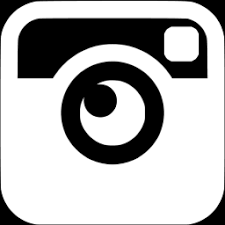 Follow Pêpê Rapazote on Instagram
USA 
Guy Kochlani  +1 323 761-0282  
Agent                www.atbtalent.com
SPAIN
David Moreno       +34 91-4019134
Agente              www.ccactores.com            
ARGENTINA
Javier Furgang       
Agente              www.remake.net   
BRASIL
Mariana Nogueira
Agente              www.btarts.com.br